We gather in various locations for various purposes throughout the week. The following is a list of our gatherings related to our contributions to the spiritual health and vitality of the community. For gatherings related to our initiatives in community compassion and justice, see related pages on this site.
Sunday Gatherings
10:30-11:50am - Stress Factory Comedy Club (90 Church St., New Brunswick)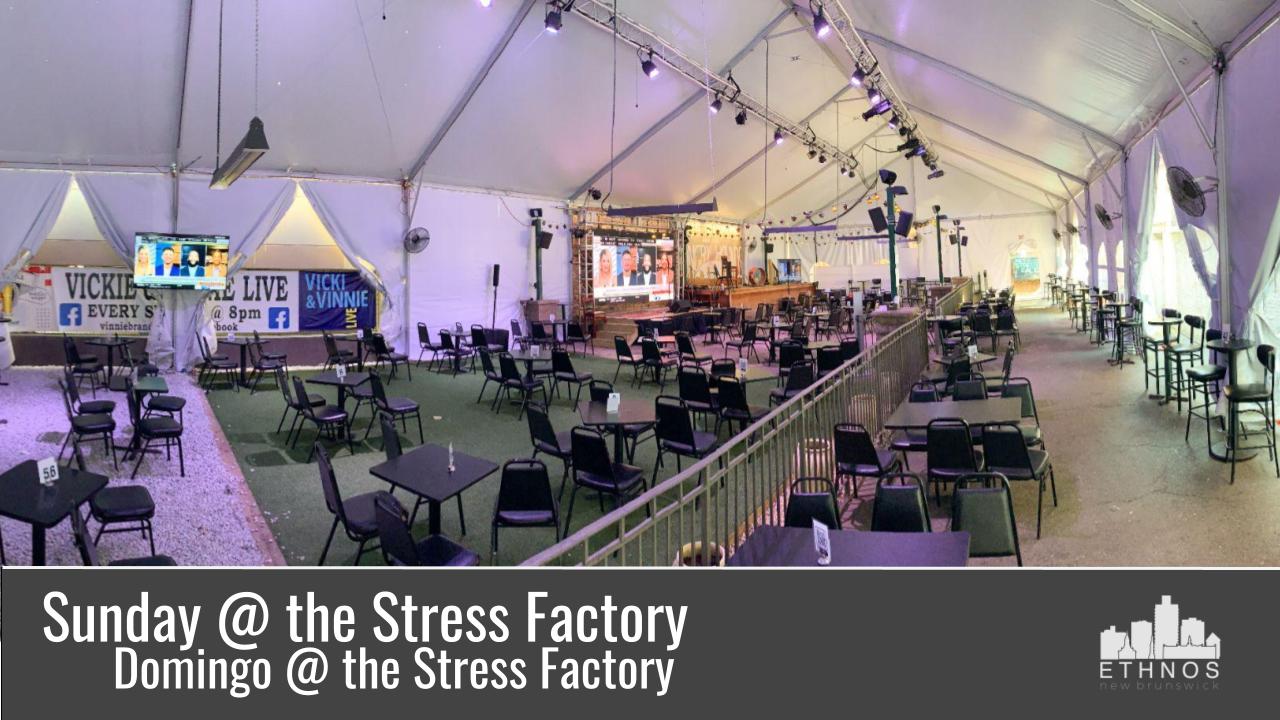 Our Sunday Gatherings are designed for anyone and everyone that calls New Brunswick or Highland Park "home." Regardless of religious preferences, class, race, sexuality- everyone is welcome. This is our main space to reflect and connect with our spiritual journey. Poetry, music, and discussion are included. We also have programming for kids (birth through 4th grade) and youth (5th through 12th grade). Dress is casual. Admission is free. Spanish & English.
A note on masks: masks are now optional in our outdoor space. However, if you are feeling any cold or flu symptoms, please wear a mask or stay home for safety. Thank you!
*If you cannot make our Sunday Gathering, join us live online here.
Discovery Groups
Small (2-4 people), open, discussion based groups for open-minded people who are interested in exploring the life of Jesus for the first time. Contact us for the one that fits your schedule.
Missional Communities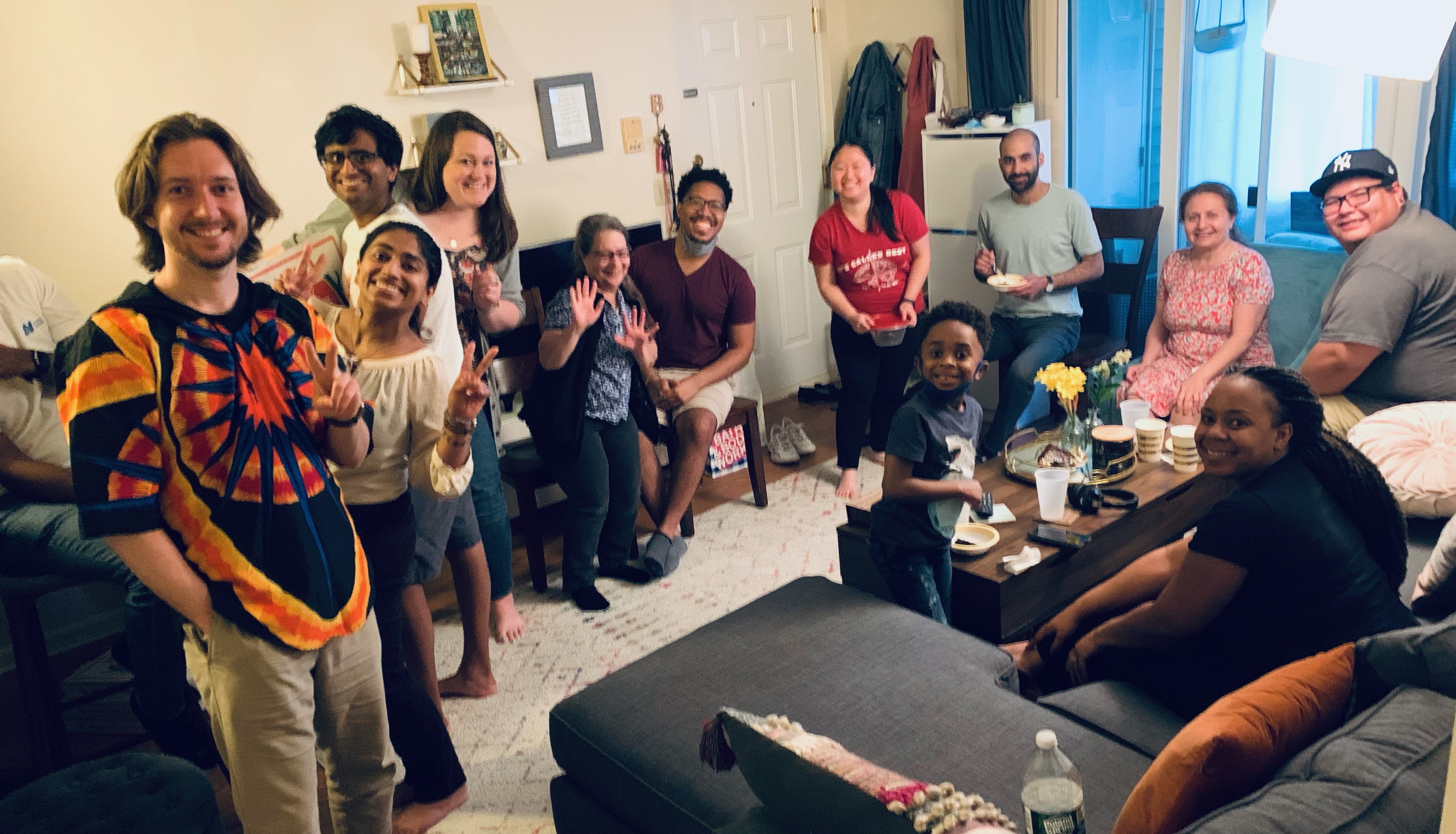 Neighborhood and network based groups for those looking to make friends for the Jesus journey. Contact us for details to attend: Our current Fall 2021 groups include the following. Most are gathering online with smaller, limited in-person connection points.
New Brunswick
Wednesdays, 6:30pm-8:30pm. Downtown Area. With Dinner!
Thursdays, 6:30pm-8:30pm, Hampton Manor/Aldi Area. With Dinner!
Fridays, 7:00pm-8:30pm, Spanish, Downtown New Brunswick.
Saturdays, 10am, New Brunswick Families with Young Children (outdoor)
Highland Park
Mondays, 7:30-9:00pm, S 6th. Ave.
Tuesdays, 8pm-9pm, Childcare Provided, N 4th Ave. Currently on Zoom.
Thursdays, 7:00-9:00pm, N. 7th Ave.
Monthly Cafe Discussions & Seminars
Check out our Events section for an updated list of these gatherings. Each event is designed for a particular point in the spiritual journey; check the gathering descriptions for more.