Ethnos New Brunswick works with Native American followers of Jesus. If you would like to give to our collaborative work, please click here, or use Venmo (@EthnosNewBrunswick, memo Native American Ministries)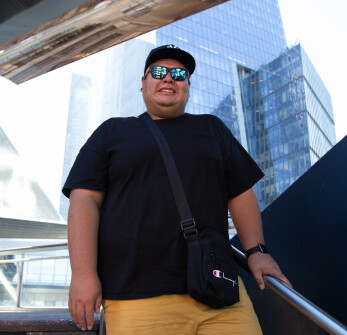 Currently, Logan Davis leads our partnership and is on our staff team. Logan is a First Nations/Native American hailing from the Blood Tribe which is located in southern Alberta Canada. He is a second-generation believer and is passionate about seeing Native peoples and people of color be healed from traumas and abuses. Logan also has a desire for Native peoples to stop being the "mission field" and start being the mission force; first to their people then to the world. Logan has served and worked alongside Native peoples for the majority of his twenties. He is a recent graduate of Indian Bible College located in Flagstaff, Arizona with a Bachelor's of Biblical Studies.

Logan enjoys everything coffee and works at a local coffee shop as a barista. Coffee, community, and relationships are a big part of his "My Believes". Logan believes relationships should be lived out in our everyday lives just as the Creator modeled for us.

Logan was introduced to Ethnos while attending a conference and was intrigued by the uniqueness of Ethnos. Later, Logan was given the opportunity to serve as an intern before finishing his senior year at IBC. After graduation, Logan accepted an offer to serve with Ethnos once again. Logan serves as a Pastoral Intern for Ethnos New Brunswick, with focus on youth and young adults.